Auditions and
Open Casting Calls
in Dallas
Looking for an Acting Opportunity in Dallas, TX?
If you are searching for an acting job in Dallas, we have a unique opportunity for you. American Immersion Theater has casting calls in Dallas to help talented actors find their next gig. Show off your improvisation and acting skills by joining our team at an open audition in Dallas. We will carefully review your skills and see if you could be a fit for one of our character roles. Come join us at one of our open casting calls in Dallas to land a flexible acting job that has competitive compensation and paid travel expenses.
Auditions and Open Casting Calls near Dallas, TX
Date:
Sun, October 1, 2023

Where:
204 S Cottonwood Dr., Richardson, TX 75080
View Map
Please note that audition spots fill up fast and spots must be reserved in advance. Once auditions are filled they are not guaranteed to recur every year. No make–up auditions are available.
schedule my audition
Dallas Casting Call: October 1, 2023
How to Prepare:
You will be asked to engage in structured improv scenes using the Archetype Characters featured in our murder mysteries. Please come prepared to show 2 characters from this list:
Old Rich Socialite
Butler/Maid
Bridezilla
Highschool Cheerleader
Captain of the Football team
Nerd
Washed Up 80s Rock Star
Mob Boss
Femme Fatale
Detective
You do not need to prepare a monologue or read a play/script before you attend auditions. Rather, come in with an open mind and an energetic attitude. Be ready to engage in guided scenarios and group interactions using your prepared characters or potentially others from this list.
What to Expect:
It is recommended to be 15 minutes early for your scheduled audition time slot.
Audition time slot groups perform for 15–20 minutes with 5 minutes saved for questions.
Actors are notified within one week via email with the results of their audition. We contact all actors, whether or not they have been cast into the troupe.
What to Bring:
A current headshot
An acting resume — all levels of experience are welcome to audition
Job Details:
Job title: Immersion Actor
Description: Perform murder mystery immersive parties, acting as a wide selection of characters in a wide variety of semi-structured scripts with some improv elements.
Location: 204 S Cottonwood Dr., Richardson, TX 75080
Compensation: $75-$150 per show
Frequent Questions
What age range do you cast?
18+
Do I need to have improv experience?
No experience is required, but it is encouraged.
Do I need to be local to the Dallas area?
You should be located within a 25 minute drive of downtown Dallas.
Are you seeking union status actors?
No, only non–equity applicants will be considered.
Do you take walk–ins?
Yes, we do allot time for walk–in auditions, however we encourage you to sign up prior to save yourself some times and guarantee your spot.
How does show scheduling work?
Actors submit request for show dates based on their individual availability, with no show minimum required, cast is based on experience and availability.
If I sign up and do not receive a confirmation email should I show up to the time slot I selected on the website?
Yes. Also, check your spam or promotions folders because your confirmation email might be hiding in there!
Do you provide actors with costumes and props in performance?
Yes, however the actor may be required to provide some individual pieces.
What are we looking for?
We are on the search for actors who already have improv skills or are willing to learn them. We put on a wide variety of productions, and roles will rotate depending on availability of actors and experience. Actors perform a mixture of pre-scripted material and spontaneous improvisation.
We do both public and private shows, so an audience could be anywhere from eight people to eight hundred, and can be performed almost anywhere. We travel to do shows frequently, but do reimburse for gas when traveling. Most shows are on weekends, but we do get opportunities during the week. The beauty is that you pick which shows you want to do. As few or as many as you want!
A rehearsal is required the week that you are scheduled for a show, typically for 1-2 hours per show, never more than 4 hours at once.
Qualifications:
Ability to deliver great customer experiences in a very active environment and the capacity to be invigorated by constant personal interaction
A high ability to focus and learn new skills while facilitating game dynamics
Excellent communication skills that allow you to converse as freely and comfortably with small groups as with individual customers
A strong presence and ability to command the room
Observational savvy and quick thinking
Reliable transportation
What are the advantages of Acting with AIT?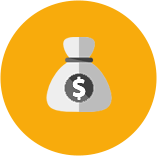 Compensation
Actor pay ranges from $75–150 per show (depending upon cast roles). Additionally, you can earn show tips, free meals, and travel reimbursement, which means no out of pocket expenses.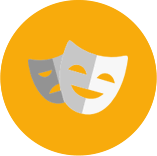 Professional Training
All actors undergo our exclusive Grimprov training method focused on increasing improv performance skills and techniques for immersive theatre acting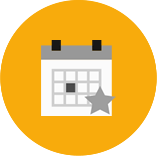 Flexibility
Be a part of the over a hundred AIT shows a year in the greater Dallas area, based on your schedule, with no show minimum required.